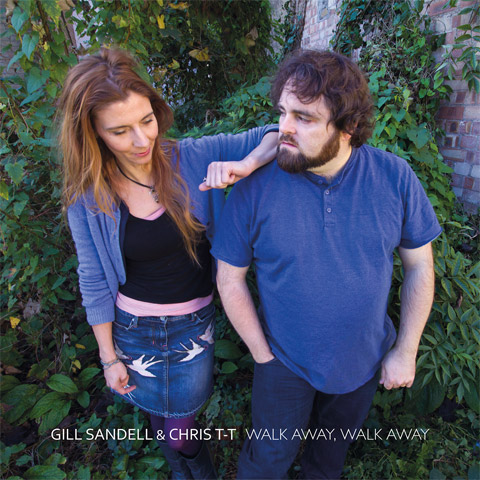 Gill Sandell and Chris T-T
Walk Away, Walk Away
A themed collection of 11 songs, including ten covers. Other people's songs, old and new. And one new song by Gill. Loyalty and loss. People coming apart. Wild spaces. Loneliness versus solitude. A long drive alone through a thunderstorm. And today's nomadic life.
Musicians: Gill Sandell and Chris T-T
Released: 23 March 2015
11-track album in a 6-panel Digipack, with photography by Crawford Blair and Jen Macro. The CD purchase includes immediate download of the album in a choice of formats.
Kings Place Podcast > Gill & Chris talk to Ben Eshmade
Photos from the Kings Place launch gig, 20 February 2015