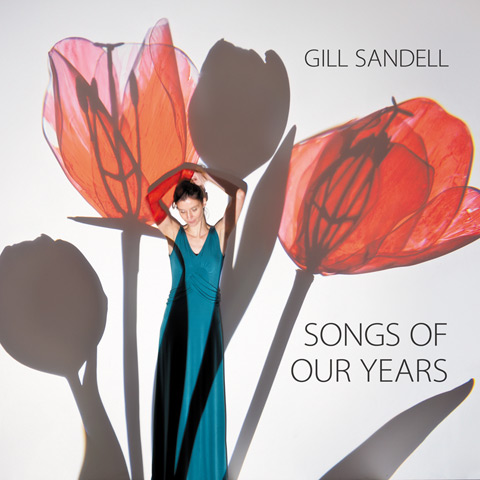 NEW: the third solo album
Songs Of Our Years
The 12 full-sounding songs of Gill's third solo album weave delicately but darkly around the journey of loss. Crafted in solo retreats in the Welsh countryside, they were recorded mostly live with band and choir over seven intense days in a London studio.
Musicians: Gill Sandell, Ted Barnes, Anna Jenkins, Paul Jordanous, Jo Silverston, Ali Friend, Sebastian Hankins, Tom White, Jen Macro, Kristin McClement, Samantha Whates, Livingston Choir (Harriette Ashcroft, Toshi Kobayashi, Gill, Jen, Kristin, Samantha, Ted).
Release date: 6 May 2016 > REVIEWS
12-track album in a Digipak, with a 16-page booklet containing lyrics of all the songs, album credits, and photography by Daniela Sbrisny with Helen Maurer. The CD purchase includes immediate download of the album in a choice of formats.